Water treatment industry
Our wastewater mixing systems are highly efficient, cost-effective and well suited for any type of tank geometry. Any application that needs to have the water circulated and/or solids suspended...
Papermaking Industry
Our industrial pulp stock mixing equipments are efficient at agitating the stock chest because the mixing begins at the bottom of the stock chest tank or vessel. Large compressed air or gas bubbles ...
Chemical Industry
Our industrial chemical mixing systems are highly energy efficient, easy to use and maintain, cost-effective and well suited for any chemical storage tanks and mixing process regardless of the chemical ...
About Us
ZZ Group. is a specialized enterprise in research and development, production and sales of fluid mixing equipment. A group of engineers with rich practical experience select the appropriate impeller and determine dimension to meet the operating demands of different customers by analyzing all kinds of parameters. The proper impeller will offer the best mixing effect, operating efficiency and mechanical performance. Besides, we can design the complete set of mixing equipment according to your production technique.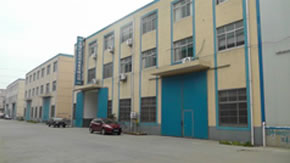 video
ZZ Group designs and manufactures the mixing machines in strict accordance with the ISO9001-2000 management standards, as well as completely in line with the international general machinery manufacturing standards and engineering specifications. Our agitators are widely used in all fields of fluid mixing, including the coating, ink, petrochemistry, chemistry, mining, pharmacy, paper-making, foodstuff, water treatment, fine chemistry and other industries.
ZZ Group. can not only supply the integral mixing equipment according to the actual demands of customers, but also provide the mixing impellers with various functions, such as the double ribbon impeller and anchor impeller for high viscosity application, the mixing blades to be specially designed according to the health-level demand and the agitator blades for the high shearing application process.